Over 10 Years of Industry Backed Experience in Healthcare
Trusted brand for 650+ healthcare setups across India and globally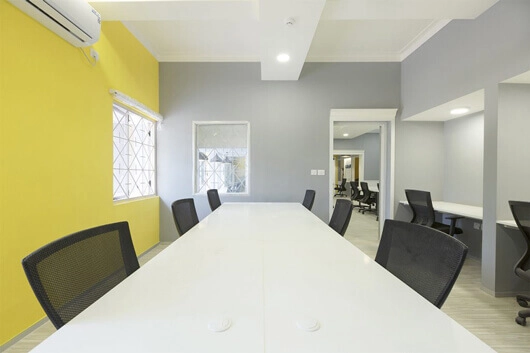 OneGlance is a software technology company with a prime focus on providing highly usable and intuitive software applications for Chronic disease management. Our teams' creative and innovative mindset drives us towards delivering highly user friendly and compelling applications that help in greatly simplifying medical practise for doctors and aid in effective clinic management with the least possible effort and time. The organization is led by its founder Mr. Sandeep Balakrishnan, who has extensive experience in developing mission critical applications for the healthcare sector. He has been spearheading the company's operations, building highly skilled and innovative professionals who are committed to achieving the organization's core goals and fulfilling its objectives. From its inception since May 2011, OneGlance has progressively made an impact in the healthcare industry with hundreds of clinics using the software and has become a trusted brand to most practitioners.
Graduating in Mathematics, Sandeep realised that crunching numbers wasn't his ultimate destination. He sought out a journey that would lead him to gain experience in multiple fronts. From being a Survey Analyst, to a Lab Instructor, Software developer, Product Designer, Marketeer to now an Entrepreneur, Sandeep has embarked a career that's nothing short of an enriching adventure. "It's okay to be Young and all over the place.Every new role held, is a new skill mastered. It will pay you back in the future", he often asserts. 10 years into his hustle period, Sandeep finally identified a problem that he wanted to create a solution for. The space of Diabetes Care delivery was something he wanted to revolutionise. This dream became a reality by the name of OneGlance in May, 2011. Since founding the company, Sandeep has lead it through enormous growth. With over 600 clinics across India using the OneGlance software and close to 1 lakh prescriptions getting printed from OneGlance software every month, Sandeep is both living his and the Doctor community's dream. "Countless sales pitches, sleepless nights, and endless passion have helped me grow the OneGlance family to where it is now", he remarks. From being unaware of his dream to now no one being unaware of his name in the medical community, Sandeep is testament to the fact that hard work can help you both realise and achieve your goals. Want more motivation? Walk into our office and hear from the Man himself.
The key objective is to bring about an optimal utilization of technology to its fullest capacity in healthcare setups globally by providing user friendly and smart supporting solutions to the field of healthcare.